Release 0.3.1 is Here, Plus Some Tips and Tricks!
---
Hello! It has been a week since we released the big 0.3.0 update. First of all, we want to thank all of you for the encouraging messages here on itch.io, our Twitter account, and even our e-mail! We're very happy and relieved with all of the positive reponses, but of course the journey doesn't end here as the app is still quite far from graduating its early access phase.
Continuing the development progress, today we brought a smaller update to fix various issues and improve several quality of life aspects of the app. Here are the changes for 0.3.1:
Bugfixes
Unresponsive 'Backlight' switch
Previously, switching backlight off will not affect clothing and/or body parts with advanced color mode enabled. This bug is now fixed.
Unresponsive 'Brow See-Through' switch
Previously, the 'Brow See-Through' switch (on the 'Hairstyle' sidebar) is totally unresponsive. It has now fixed.

Unresponsive window controls on Windows
Previously, the window controls on the upper-right side (minimize, maximize/restore, close) will often become unresponsive and display incorrect maximize/restore icons. This bug is now fixed.

Misaligned Canvas after closing file with zoom level other than 100%
Previously, creating a new file or opening a file after closing another file while zooming with level different than 100% will cause a misalignment with scrollbar position, canvas border, and character position. This bug is now fixed.
New Features
Matte Export Background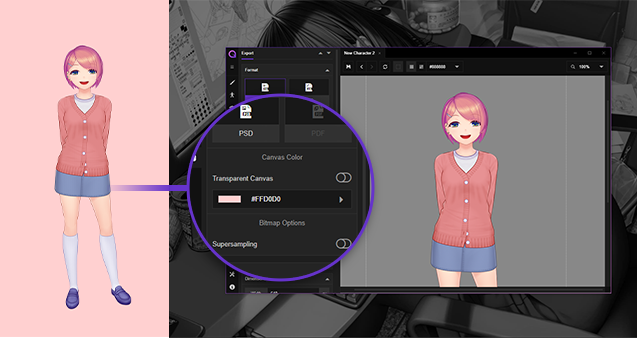 We've been asked for a matte canvas color option when exporting to PNG, and this new feature adds just that. Just switch off the 'Transparent Canvas' option, pick a color and you're ready to go.
Incompatible Clothing Template Validation
Previously, the only validation for incompatible clothing templates is done on the library window (by not showing those incompatible items). But changing your character clothing and/or hairstyle can make existing clothing templates became unusable. Switching shirt into t-shirt, for example, will make uniform ribbons incompatible, and if these items are already in use then some graphical glitches might happen.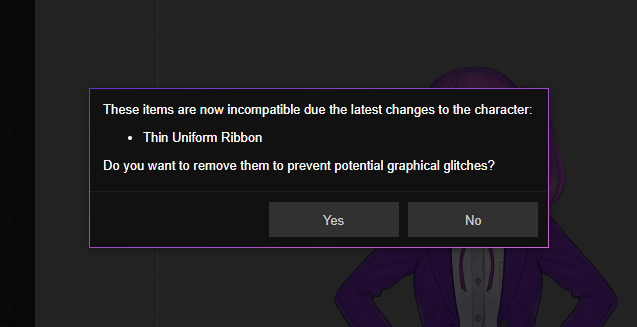 Now, if changes in clothing and/or hairstyle makes some of the existing clothing items to become incompatible then a confirmation dialog will appear, giving us option to remove those items.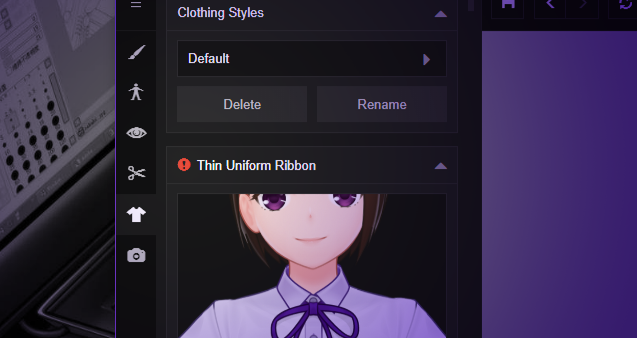 Should we choose to ignore it, then an exclamation mark will be displayed on the left side of the currently incompatible clothing item panel title.

New Templates
Several new hairstyle and hair accessories has been added in response to several feedback and requests that has been given to us.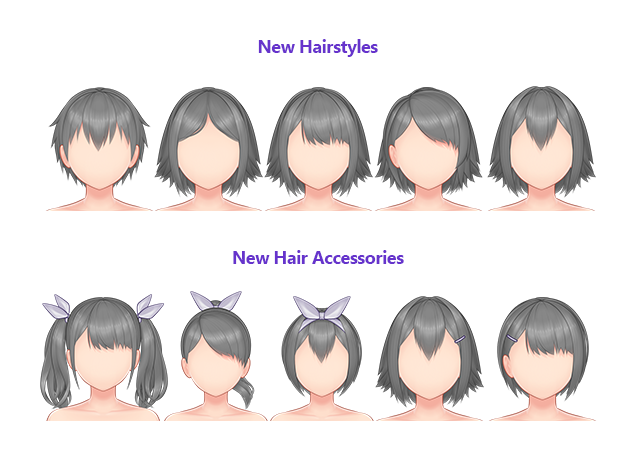 Tips
Character Height Variation
Use the new character scale and position to make bigger/taller or smaller/shorter characters! Here are some general direction that you can follow to maximize this feature: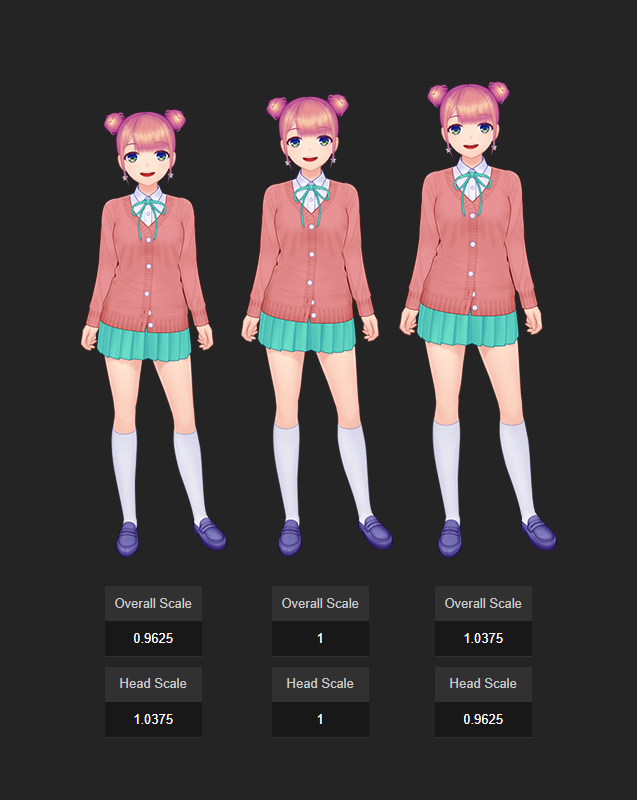 Increase overall scale and decrease head scale to make bigger/taller character, and vice versa. Basically, click plus once on one parameter and click minus once on the other. Of course, depending on your taste you can adjust more as you see fit, but this 'click once here click once there' is our recommended settings that is consistent with the default art direction of Mannequin.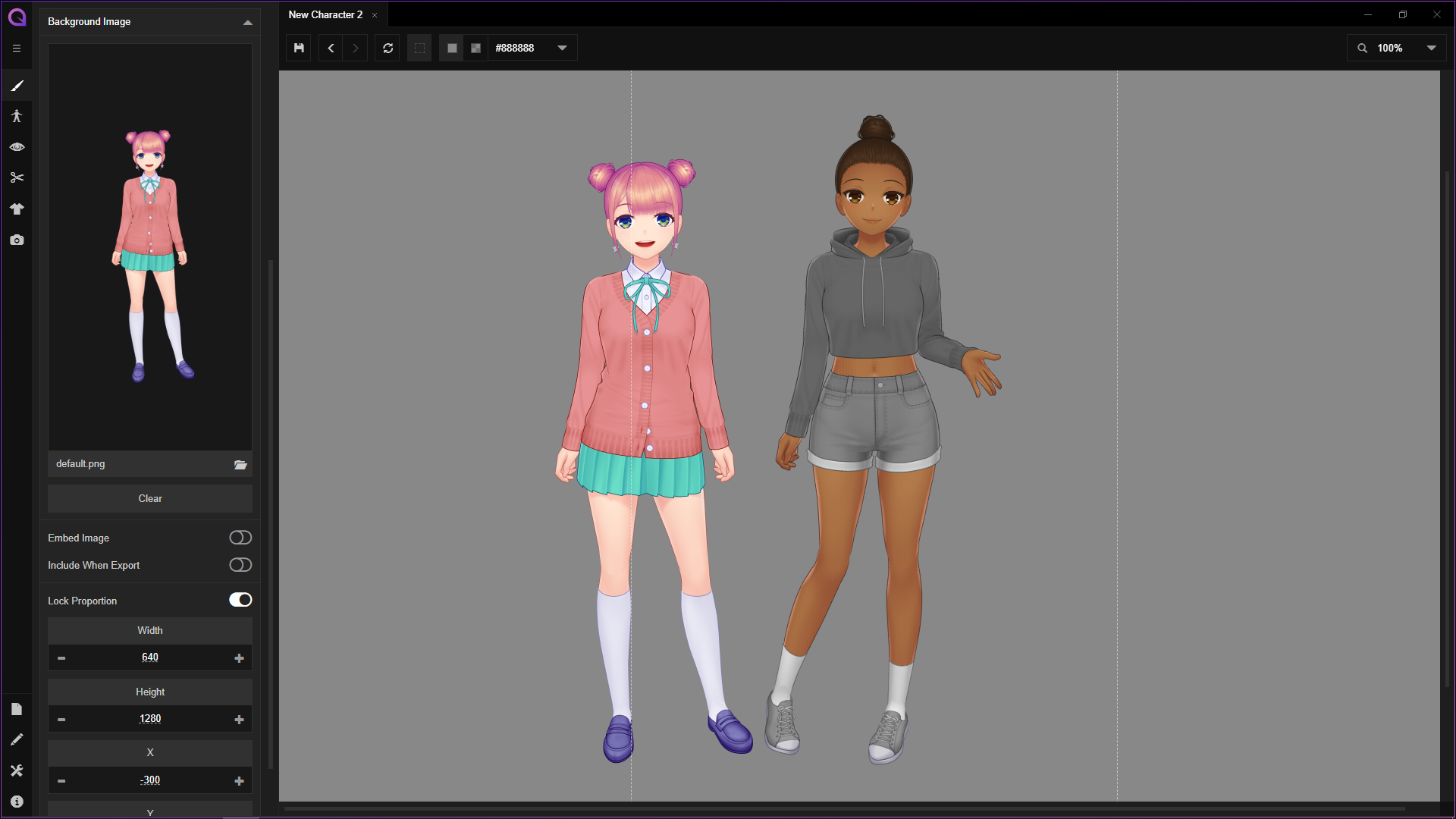 Assign one character as the standard reference, then use its export result as background for other characters. Adjust your new character , especially the Y position, so the foot is on the same height. This way, all of your character sprites will be aligned and height differences between them will be shown properly.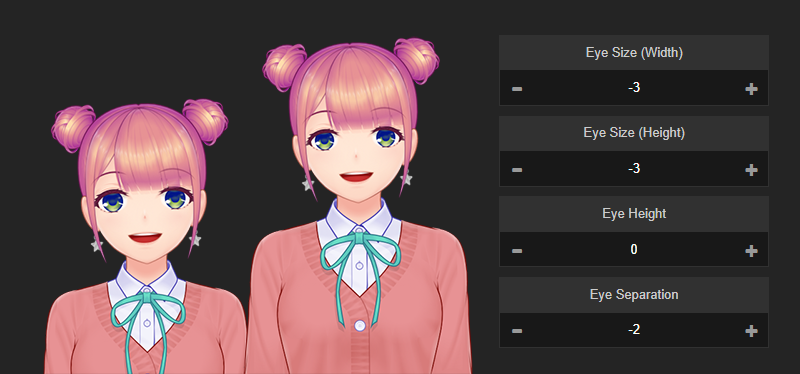 Another changes that you can make when making a character taller or shorter is the size of the eyes. Use bigger eyes to create a more childlike face, and smaller eyes to give a more mature look. As you might already know, the default eye size in Mannequin is quite big already, so you might want to experiment further with smaller eye size rather than bigger ones.
Transitioning from The Old 0.2.x Version
If you're migrating from older version, you might want to adjust the height of the new file so it will match the old version as close as possible. Here are some scale and positioning settings that you can use for reference: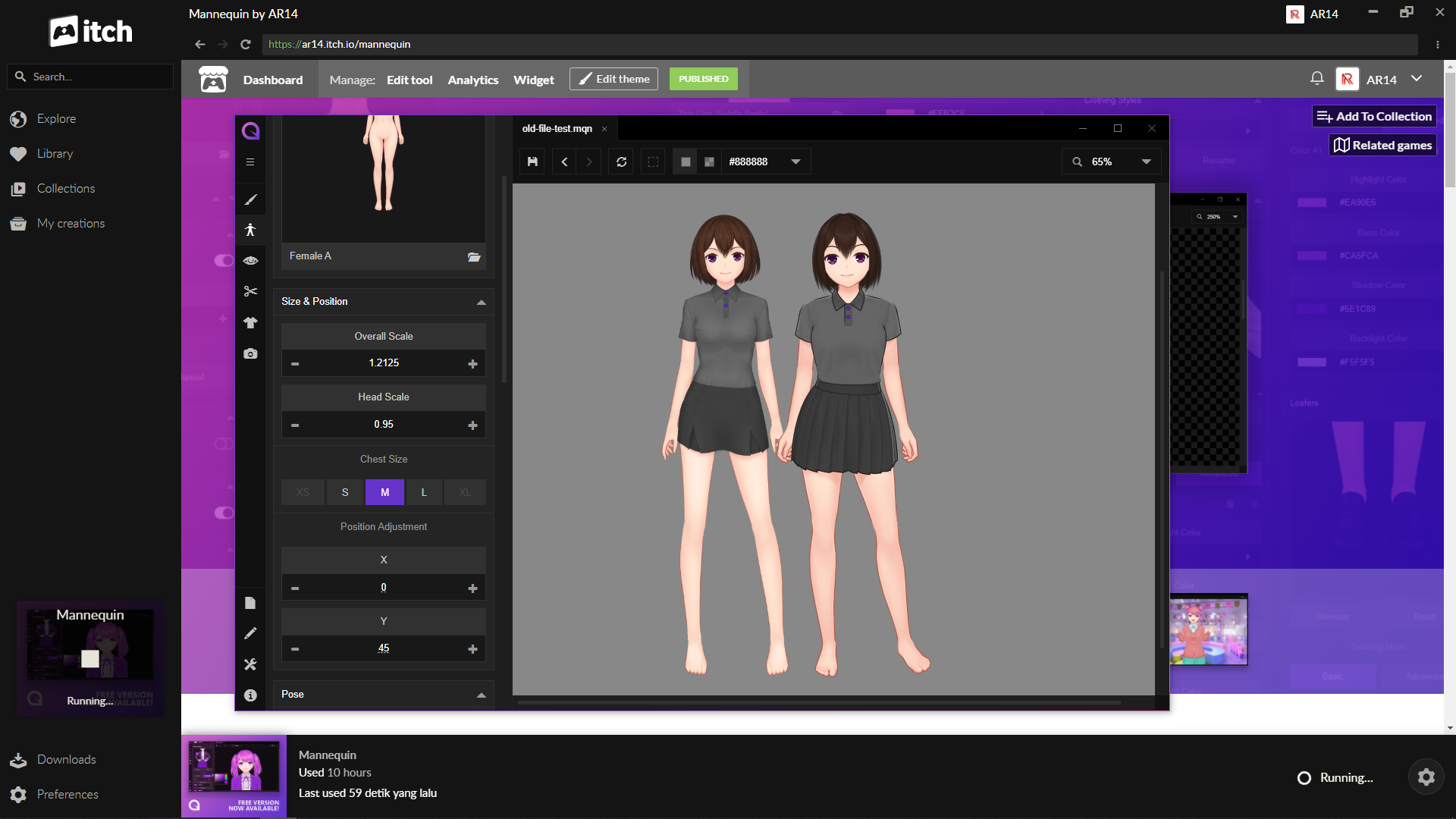 Overall Scale: 1.21 - 1.215
Head Scale: 0.9125 - 0.95
Y Position: 40-50
Of course these values are just a rough guideline, feel free to adjust it as you see fit. As you can see above, the older default template has a thinner body, so there will be significant changes no matter how you adjust the height. We think that the new one is far more porportional though, so there's that.
Anyway, that's it for now! Again, we can't thank you enough for all of the feedback that has been given to us, especially regarding the latest 0.3.x release. NaNoRenO is right around the corner and hopefully we can make big progress in redrawing the default male template so that it will be usable next month. See you next time!