Default Male Template Now Usable with 0.3.4 Update
---
Hello! Another stable release update has just been uploaded today, with one highlight in particular: the reworked default male template. Let's talk about it in more details, alongside some other changes and our plans regarding what's next in the development.
Default Male Template
With this update, the initial version of the reworked default male template is now somewhat usable with several poses, tops, and pants ready to use. This is the highlight for now, and we don't really have anything big other than it.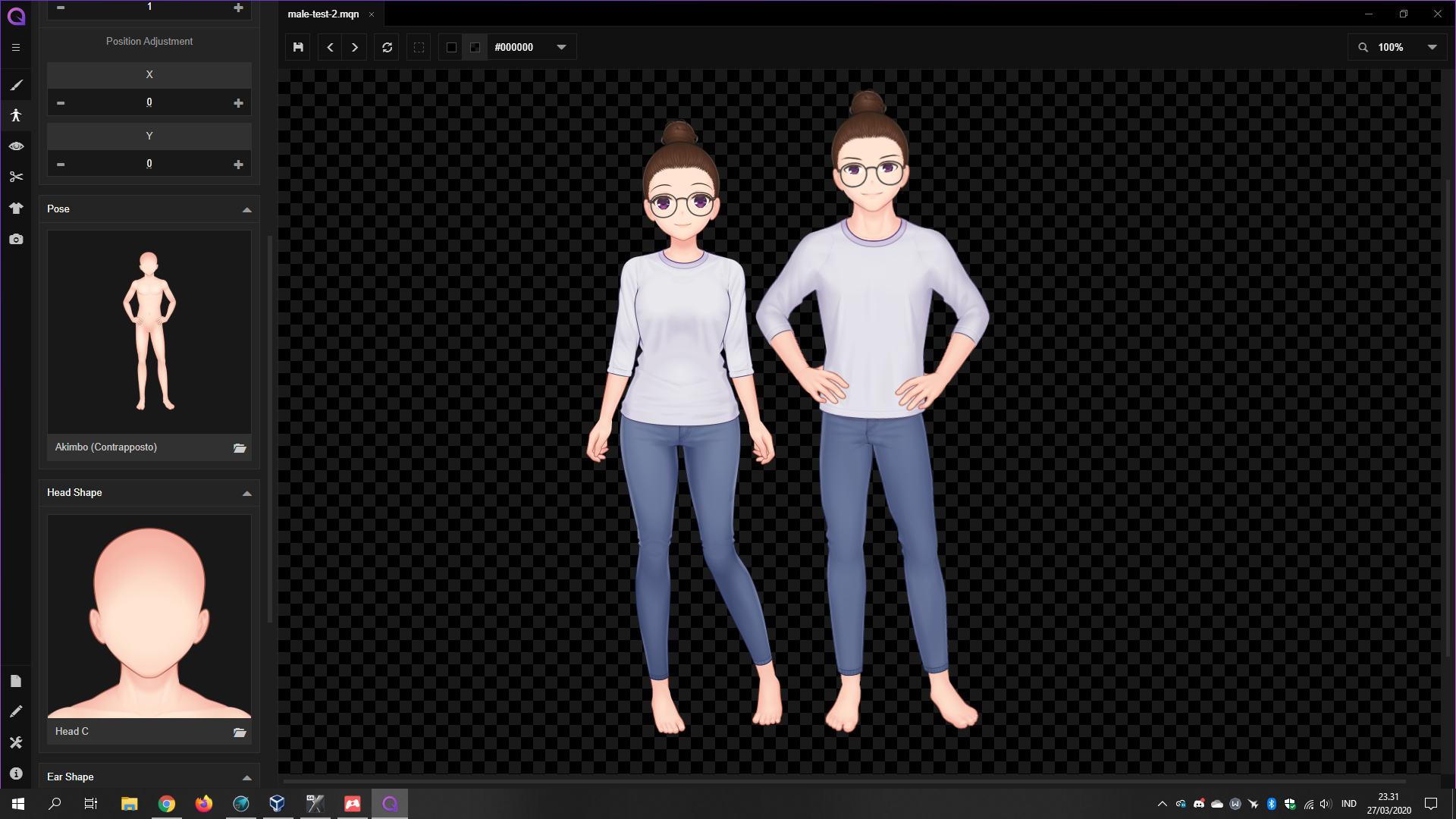 There are some minor changes, though, that we've made to support this new(-ish) content better, which is the app behavior when changing templates. Hairstyle and clothing are now preserved, which are very useful if you're designing matching uniforms, for example. In the next update we might further modify this behavior to give you a choice between resetting all clothing and hairstyle to the template defaults, or try and preserve those.
Pricing Adjustment and NaNoRenO Sale
The pricing of Mannequin has been adjusted back to its previous point, which is 11.99 USD. Previously we brought this down to 9.99 due to the regression in the latest update which made the male template unusable. Since it has been reworked by now, we've decided to put it back up.
In other news, NaNoRenO is still ongoing with a 2-week extension due to the difficulties that happened in the world right now. We initially planned to hold a sale on the last week of NaNoRenO, but we have adjusted it to match the actual end of the jam.
So what's next?
Of course, the natural progress is updating the remaining clothing templates, adding compatibility for the default male template. On the feature aspect of the app, we're looking forward into adding a light theme by next week or the week after that.
Additionally, we're in the process of investigating the SVG compatility problem with Affinity Design. Previously we have looked into it and decided that Affinity's SVG import is just too broken to support, but recent research into the app's forums has revealed a possible cause and workaround.
Anyway, that's it for now. Hopefully all of you reading this are healthy. Stay safe, stay positive, and go nail your game development projects while you're staying at home!
Comments
Log in with itch.io to leave a comment.
Just noticed that the first line is incomplete?
Hello! Another stable release update has just been uploaded today, and

Greate news! I've been waiting for the males so I can design all range of characters for my novel. Keep up the good work!