0.3.10 Update: Happy Halloween!
---
Happy Halloween, everybody!
Today we have updated Mannequin to 0.3.10. The highlight of this version is the revamped default male template, which brought the art style and clothing template compatibility closer to the default female template.
Another little addition is the Halloween Collection DLC, which brought a few Halloween-themed accessories. Just like the Christmas Collection and the Default Library, more templates will be added to this collection over time.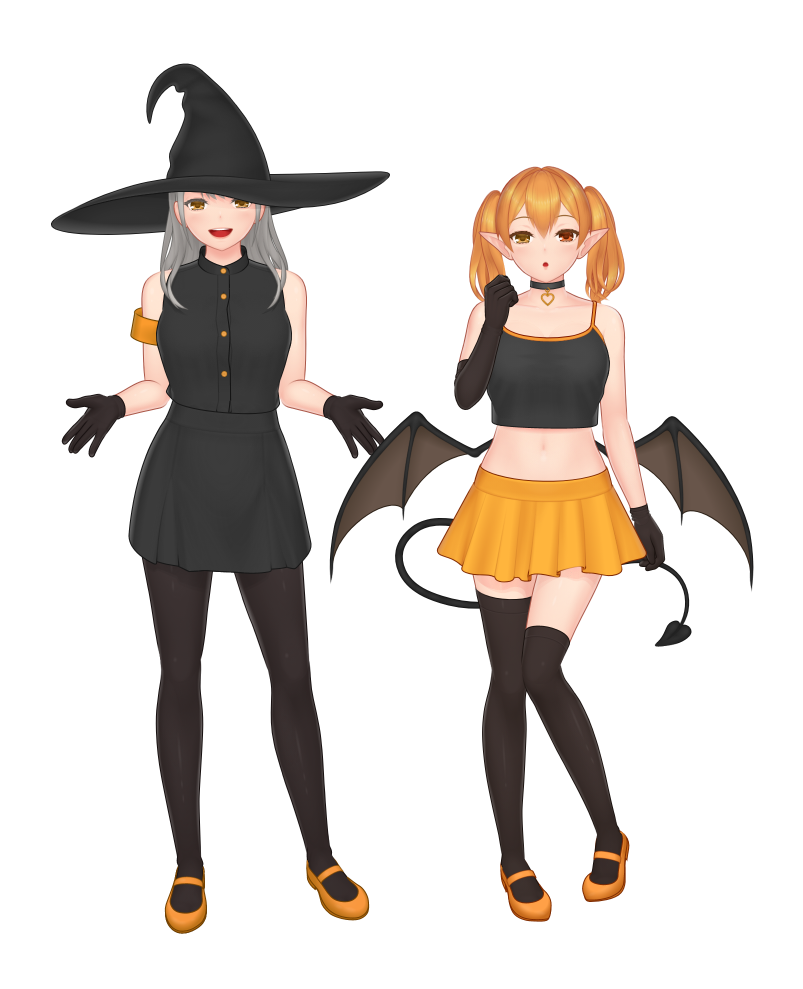 Alongside the changes mentioned above, these issues have also been fixed:
Clothing sidebar became irresponsive after switching between active files.
Visible clipping when hoodie and blazer is combined using the default female template.
So, what is coming up next?
As we have mentioned in our previous development logs, we are working on restructuring the eyes, mouth, and hairstyle template. This process will bring more options to the table, such as changeable iris, adjustable eye gaze direction, and changeable teeth. Hairstyle templates will be separated so instead of a complete hairstyle package, you will be able to change the front (bangs), back, and sideburns independently. When the restructuring is completed, we will also enable Mannequin to use custom face parts and hairstyle templates. Of course, the online documentation will be updated accordingly.
After those changes are done, we will move into these milestones (although we are planning to, these might not necessarily be executed in order):
Steam Workshop integration.
Proper MacOS builds (signed and notarized).
Big changes to rendering method for improved performance.
Side and ¾ view poses.
New export format option.
As usual, we will often share more details regarding our progress via our Twitter account (which is also embedded in the app's Welcome Screen). You can also use the Nightly builds to preview the upcoming changes early.
That is all for now. Have a great weekend, stay safe, stay healthy, and stay creative!
Files
Pro (Windows 64-bit)
260 MB
Lite (Windows 64-bit)
241 MB
Pro (Linux 64-bit)
254 MB
Lite (Linux 64-bit)
235 MB
Pro (Mac - Unsigned 64-bit)
327 MB
Lite (Mac - Unsigned 64-bit)
305 MB