0.3.13 Update: I Am Speed
---
Hello! Today Mannequin has just updated to 0.3.13.
Well, that was fast.
Indeed, it was fast. We have decided to move 0.3.13 release forward due to the significant amount of performance gain with the rendering. Previously, our prediction regarding the results of these optimization hovers around 25% rendering time reduction on average, but after the optimization is implemented, we are seeing rendering time reduced by 25% at the minimum. Based on our testing, the average rendering time reduction is around 50%, and in some scenarios, it can reach more than 75%. Rendering of complex characters, with a lot of clothing items equipped and advanced color mode enabled in most parts, will see more significant improvement compared to simpler characters.
Other than the rendering performance improvements, we have made some minor changes and bugfixes in this update:
A new option has been added to the Library Window: 'View All'. With this option selected, the Default Library and installed DLCs will show up all at once.
Thumbnail for 'Curly Top Bun' and 'Curly Double Bun' primary hairstyle template has been fixed.
Necklaces are now compatible with male body template.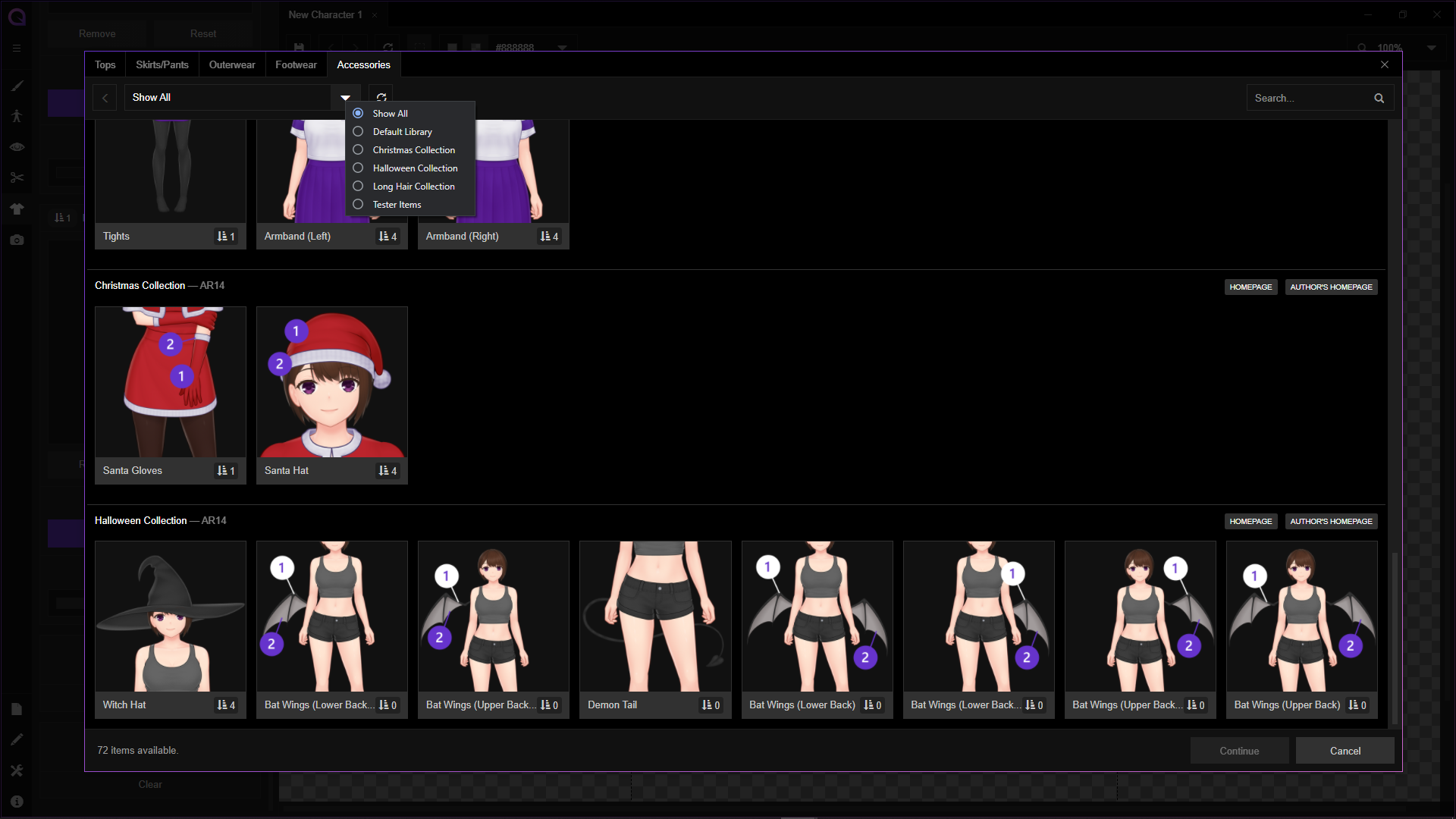 Not much more to say from our part due to the abrupt nature of this release. We still have more things that is originally planned for this version, such as initial Steam Workshop support and Summer Collection DLC. Those will be the focus of next update (0.3.14) instead.
That is all for now. As always, stay safe and stay creative. See you soon in the next update!
Files
Pro (Windows 64-bit)
260 MB
Lite (Windows 64-bit)
241 MB
Pro (Linux 64-bit)
254 MB
Lite (Linux 64-bit)
235 MB
Pro (Mac - Unsigned 64-bit)
327 MB
Lite (Mac - Unsigned 64-bit)
305 MB